Warehousing
Our state-of-the-art warehouse management system tracks every movement your product makes from the minute it arrives at our doors to when it is shipped to your customer.
Scheduling – CES runs on your schedule, moving each of your shipments out exactly when you need it
Inventory Management – this automated service allows CES to manage and track your inventory based on your specifications
Shipment Preparation – this includes labeling, packing, documentation, and other steps required to prepare your cargo for shipment
Consolidated Freight Station – can store anything that hasn't passed through customs
Assemble – Some assembly required? We can assemble process products into sub-components for final delivery
Cargo Consolidation – combines or distributes cargo involving multiple delivery or procurement points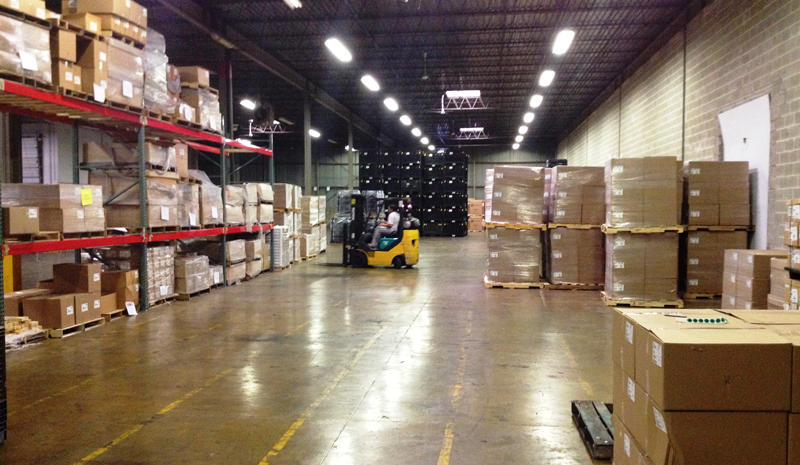 ALMACENAMIENTO
Nuestro compromiso con la administracion del almacen es rastrear y notificar cada movimiento de tu producto o mercanica desde que llega a nuestras instalaciones hasta que es programado a entrega.
Calendarizado, Proveemos servicio de entregas en tiempo conforme a un itinerario o requerimientos personalizados.
Administracion de Inventario, Este servicio automotizado nos permite administrar y rastrear tu inventario basado en especficaciones, numeros de parte, codificaciones, etc.
Preparacion del Embarque, Incluye, en caso de requerirse, etiquetado, empaquetado, documentacion y otro tipo de secuencia previa para preparar tu embarque antes de ser entregado.
Estacion para consolidado de materiales. Proveemos una estacion para consolidar tu mercancia, maximizando el espacio de nuestras unidades con tu mercancia urgente.
Ensamble, Cuando alguna mercancia tenga que ser ensamblada, podemos apoyarte en este sentido para la entrega final.
Consolidacion de Materiales, Podemos combinar mercancia proveniente de diversos origenes para entregarlos en distintos puntos .